Well done to Team Revolution, from Luton!
Here's a Short Article from Ben: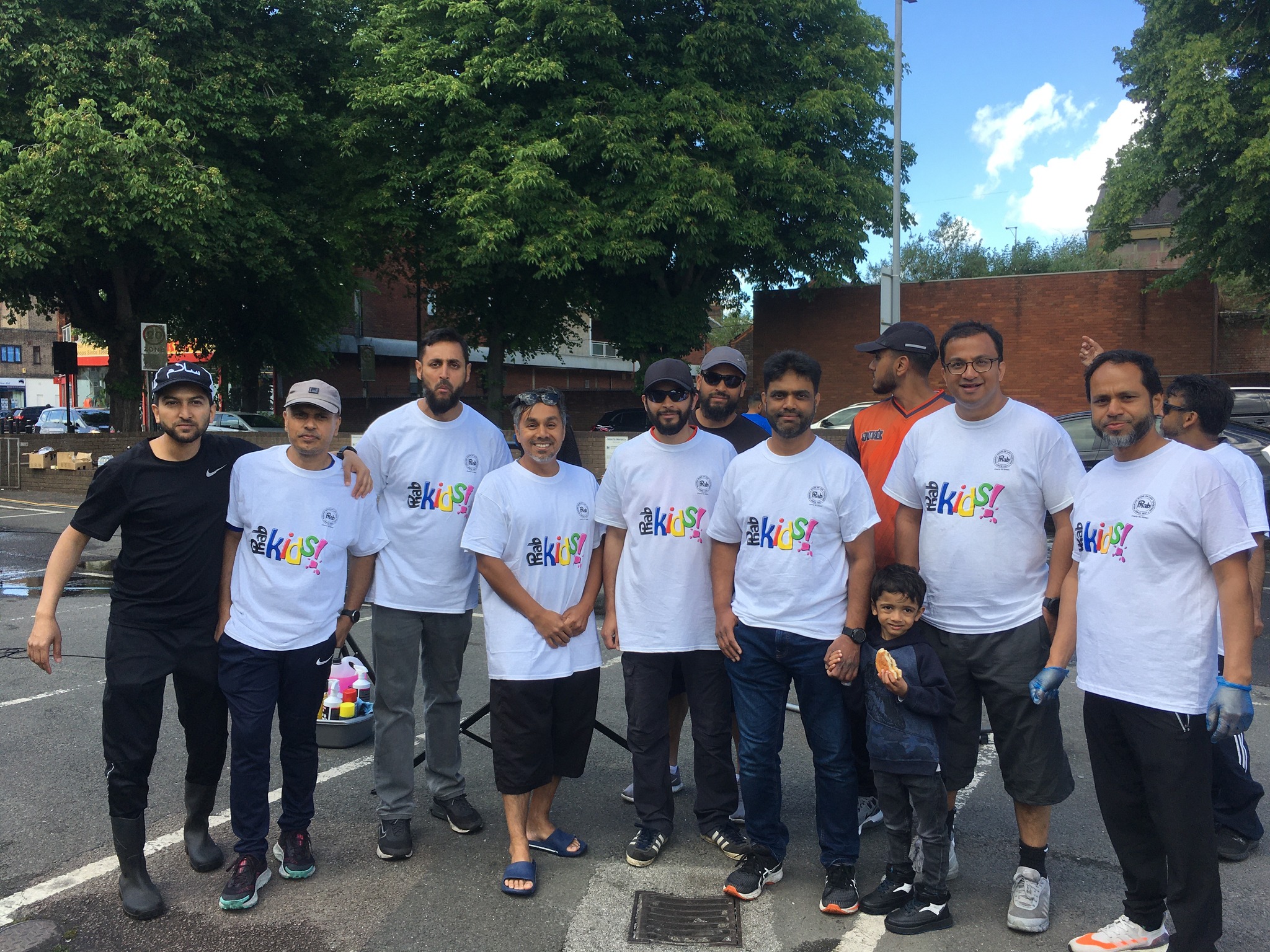 "My name is Ben Ryan, I am on a sabbatical from Sheffield Uni where I am doing a course in journalism. I joined Viviane Phab's Head of Fundraising where my role is cleansing, researching and expanding our funders databank, managing the dept communication system and growing our data capture with fresh, useful contacts.
Janine Williams Phab's Challenge Events Manager enrolled a great bunch of Phab's marathon runners from Bedfordshire; and on the 11th June I was invited to join the Revolution group at a car wash fundraiser they had organised in one of the Luton wards.
I arrived at Crescent Hall about 1pm with a little nervousness, a sense of apprehension. Oscillating a moment before joining the festivities, I realised my nerves were unnecessary. During my brief visit, I met a group of about 30, the sense of warmth, joviality and community I felt were immediate & profound, with everyone being welcoming and open.
The carwash raised nearly £4000, to be shared between Phab, Great Ormond Street Hospital and Diabetes UK. It will provide vital funds to our Inclusive Living Experience and Phab Clubs, and we are hugely grateful for the Revolution group wonderful efforts.
The flow of visitors was steady throughout my visit, the buzzing carwash was flanked by a tasty barbeque and stalls where people could buy food and a branded t-shirt. Revolution's marketing was very local with the organisers inviting people from within their communities, advertising on social media, and inviting residents off the neighbouring streets. The parking where the carwash took place was near-constantly packed with streams of cars coming off the road!
Whilst I wasn't there for a long time, I immediately felt an atmosphere of inclusiveness, levity and joy that the Revolution group personifies. The amount raised is outstanding and I am very happy to have recorded this special occasion. Thank you Shebs and friends you are Phabulous!"