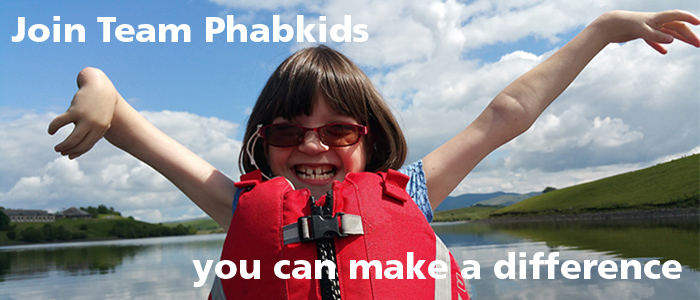 By joining team Phabkids for RideLondon 2019 you can make a difference for disabled children and adults, helping them experience a wide range of inclusive activities.
Minimum sponsorship pledge is £400 excluding Gift Aid
Once you're a part of our team you will benefit from:
No entry fee
Phabkids Scimitar cycle top to wear on the day (please see photo below)
Dedicated Events Manager to help you every step of the way
16 week professional Training programme
Dedicated Facebook group
Click here to apply.
100 miles of traffic free cycling through central London and the Surrey hills, starting in Queen Elizabeth Olympic Park and finishing in The Mall.
20,000 cyclists will be taking part in the biggest ever fundraising cycle race in the world.
You must be able to complete the  course of 100 mile cycle ride through London & Surrey,  safely in eight and a half hours and be 18 or over.
If you are successful in the ballot we would love you to be part of our team  - please contact janine [at] phabkids.co.uk